Selling Your Home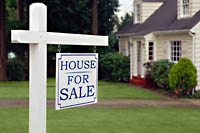 For most families, their home is their largest financial asset, and deciding to sell it is a big decision that involves a lot of preparation and work.
When you're ready to sell it's important to have an experienced professional like Laura handle the details, making sure everything's signed, sealed and delivered by the closing date.
Laura and her team provide a high quality virtual tour of your home or property, and then strategically market and showcase the property across social media platforms, real estate websites and in other more traditional ways.
Providing you with comprehensive, high-quality listing service, and getting top dollar for your home is Laura's top priority. So when you decide to sell your home, please contact me and let's get started!